At Essence on St Heliers, we are proud to offer an extensive selection of skincare treatments from the traditional to the innovative, using state-of-the-art technology and the very latest products. Whether it's beauty maintenance and grooming, a relaxation facial or therapies such as microdermabrasion, Dermastamp or cosmetic treatment using our medical-grade Cutera laser, the team at Essence will enjoy getting to know you and tailoring our services to your needs and wants.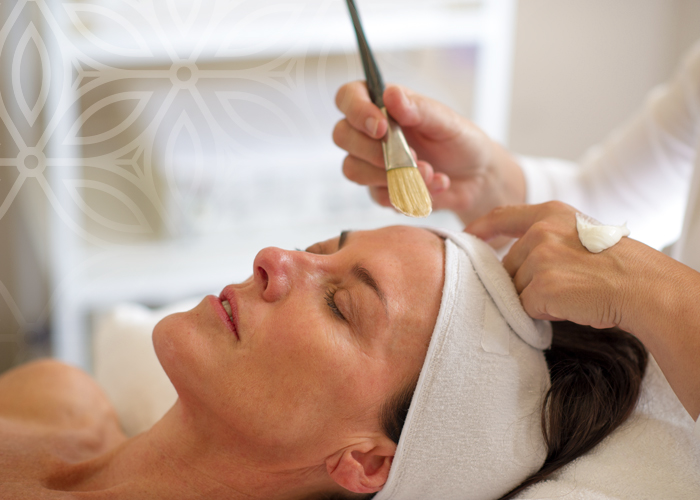 At Essence, we use a combination of Ultraceuticals and Thalgo skincare products. Our chosen brands give us the flexibility to individualise your treatment.
Ultraceuticals is a highly regarded cosmeceutical brand from Australia. It offers a huge range of products crafted to deliver fast-acting and discernible results, to reveal clear, firm, glowing, beautiful skin.
Thalgo is a French brand which utilises the extraordinary properties of marine algae to provide a range of benefits to your skin.
Before each facial we will assess your skin and design a plan specific to you, using the most appropriate products.
Essence Facial –
Our Signature Facial
$325 / 60 minutes
For those who are serious about anti-ageing, our signature treatment uses the latest in laser technology to stimulate collagen renewal to deeply refresh and rejuvenate your skin.
The Essence Facial combines three techniques to achieve the best result:
Microdermabrasion – removes dead skin-cells and stimulates blood flow.
Laser Genesis – an innovative and technologically advanced therapy which promotes vibrant and healthy-looking skin.
Gentle peel – to exfoliate and hydrate the skin.
This treatment is non-invasive and pain-free. It plumps and refines skin, so is perfect pre-wedding or for special occasions. The best results are achieved from a course of four to six treatments.
We have also had great success using this technology to treat deep pigmentation, such as melasma (hormonal pigmentation) and poikiloderma. It is safe on any skin type or colour.
Pick-Me-Up Facial
$150 / 60 minutes
Our most popular facial service, this combination of treatments packs a lot of punch. First we cleanse your skin to prepare it for microdermabrasion, which removes dead skin-cells and stimulates blood flow. This is then followed by a gentle peel, and finished with a deep infusion of pure vitamins A and C. This therapy minimises fine lines, improves hydration and plumps and rebalances the skin. Your face will love you for it!
Relaxation Facial
$125-$225 / 60-75 minutes
Relax and unwind with a traditional facial using Thalgo marine products from the south of France, including a double cleanse, tone and manual exfoliation. We may then apply a concentrate or serum tailored to your skin's needs, followed by a facial and décolletage massage, before applying a mask specific to your skin needs. We finish off with your daily skincare — eye cream, day moisturiser and sunblock.
Acne Treatment Facial
$75-$175
Acne treatment facials assist with deep cleansing, soothing and calming breakouts and can make a huge difference — especially if you feel like everything else you've tried hasn't worked. By following a careful and prescriptive routine, we can make a dramatic difference to problem skin. We may include extractions, microdermabrasion, peels or laser treatment, depending on your specific needs.
Facial Skin Peels
from $100-$225
At Essence we are proud to use Ultraceuticals Professional Skin Peels. These scientifically proven skincare products promote beautiful, healthy-looking skin and deliver dramatic results in double-quick time.
Suitable for all skin types, Ultraceuticals Skin Peels are an incredible refreshment for the face and body. They accelerate the removal of dead skin-cells and any thickened outer layer of skin, while deeply cleansing and unclogging pores.
Ultraceuticals Azyme Peel 1% Retinol 'The Ultimate Peel' $225
Ultraceuticals Professional Skin Peel from $90
Prepaid course of 6 from $480-$1,200
For best results we recommend four to six treatments.
Specialised Facial Treatments
Dermastamp
$325
Dermastamp uses very fine needles to promote tissue stimulation. It is can be used to minimise scarring, old and new, and is just the ticket to stamp away fine lines and wrinkles.
Dermastamp encourages tissue regeneration and skin rejuvenation, resulting in scar reduction, erasing of fine lines and wrinkles, and improvements to hyper-pigmentation.
Your skin will be numbed for your comfort using topical anaesthetic cream. The treatment generally takes around 90 minutes. It is safe on any skin type or colour.
Results can be seen two to three days post-treatment, but it can take up to six weeks for new collagen growth. We recommend four treatments six to eight weeks apart.
Microdermabrasion
$95-$150
Microdermabrasion is a non-invasive procedure which significantly enhances facial skin quality. A controlled yet powerful jet of fine crystals is delivered to the skin, gently exfoliating the top layer, removing dead cells from the surface and reducing the appearance of aged, thickened and congested skin while encouraging the growth of softer, more supple skin. Vacuum stimulation is also integral in stimulating blood flow and new collagen production.
The action of the crystals helps treat:
Ageing and sun-damaged skin
Acne, some scarring and oil production
Superficial pigmentation
Fine lines
Enlarged pores
Dull and congested skin
A one-off treatment is beneficial for everyone, but for optimal results we recommend a course of four to six treatments.