Essence on St Heliers is a boutique laser therapy and beauty clinic owned and operated by experienced therapist Viv Rogers. Essence offers trusted, personal service in an intimate environment.
Following the current Department of Health guidelines for our industry, we are fully vaccinated and now require our guests to also be fully vaccinated. This will mean having your vaccination passports verified when entering our premises. We apologise for any inconvenience. Obviously as a close contact personal service business, we will endeavour to keep you as safe in our hands as possible. We are excited to see you back here with us.
Mon & Wed
8.30 AM – 6.00 PM
Tue & Thu (Fri)
8.30 AM – 7.30 (5.30) PM
60 mins $325 per facial
For those who are serious about anti-ageing, this facial uses three different techniques, including our cutting-edge laser technology, to stimulate collagen renewal and rejuvenate skin.
$325 per treatment
Using very fine needles to promote tissue stimulation and regeneration, Dermastamp erases fine lines and wrinkles. It can also be used to minimise scarring and hyper-pigmentation.
from $85 per treatment
For our range of laser treatments, we use the excel HR by Cutera. Utilising a safe, high-performance, dual-wavelength laser system, providing premium hair-removal solutions.
Permanent Hair-Free Results in 6 Sessions*
(Save $900)
You could enjoy permanent hair-free results after just 6 sessions of laser treatment.
*Results may vary depending on skin type.
I started boutique skin-therapy clinic Essence on St Heliers in Auckland's Eastern Bays more than 20 years ago. I wanted to offer clients a more personalised approach in an environment that was non-threatening, private and relaxed, yet using industry-leading technology.
"Most important to me is the level of trust my clients enjoy in my ability and my opinions on the options for facial treatments. I know you want visible results from your investment, and I want to work with you to achieve the best results."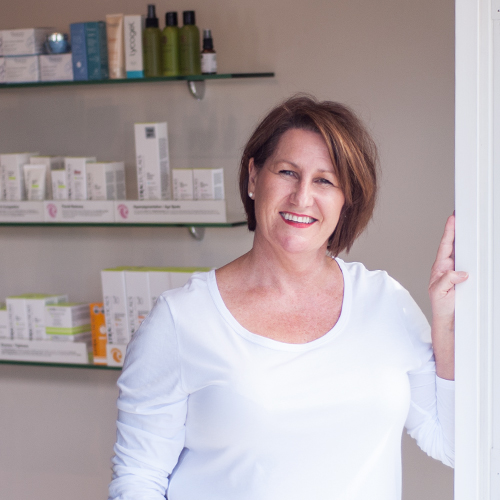 I was given a gift voucher four years ago to have a treatment with Essence. At the time I had regular but mostly standard facials. I trusted Viv with her knowledge and technology. She treated my skin on a monthly basis and I followed her advice and did my homework (skin care), as she likes to call it. At 52, I now have a skin that is incredibly healthy and I can confidently go out without a lot of makeup.

When I came to Essence on St Heliers to get a laser treatment for a nail fungus I had struggled with for a few years, it was my last hope — and voilà, it did work! Thank you so much, Viv, for giving me the opportunity to go to yoga classes, wear jandals and much more. Thank you for making laser treatments more affordable, too.
Sign up for special offers and deals